The education system in Sri Lanka has the potential to be much more improved, we agree. When we complete our ordinary or advanced level examinations, a small portion of students receive the opportunity to study in government universities, and the rest seek private education or jobs. For those who seek quality education, study abroad options come to mind effortlessly. Countries like Australia, Canada, United Kingdom, and USA provide a world-class education for those who seek higher studies options. When it comes to studying abroad, you will have to spend a hefty amount unless you receive a scholarship opportunity. Therefore, it is important you know these basics about studying abroad.
What are the minimum requirements to apply?
If you're applying for a university or college abroad, you should know the minimum requirements the university is expecting. For is an undergraduate program, your ordinary and advanced level exam completion will be the minimum requirement. If it is a postgraduate, MBA, or a Ph.D., they will consider your previous qualification's result. Check if you fulfill these criteria. Next, you need to be under the age limit of who you can apply. This age limit varies from country to country, and even university to university.
Your language proficiency is a vital requirement for you to get access to study abroad. Most of the countries require you to take IELTS, TOEFL, PTE, GRE, GMAT, or Duolingo tests. If you pass above the minimum score, you're all set. If you meet these requirements, then you can apply to the university or college you wish to go to. You can either apply directly on their website, or use platforms like ApplyBoard. You can also apply through study abroad consultants.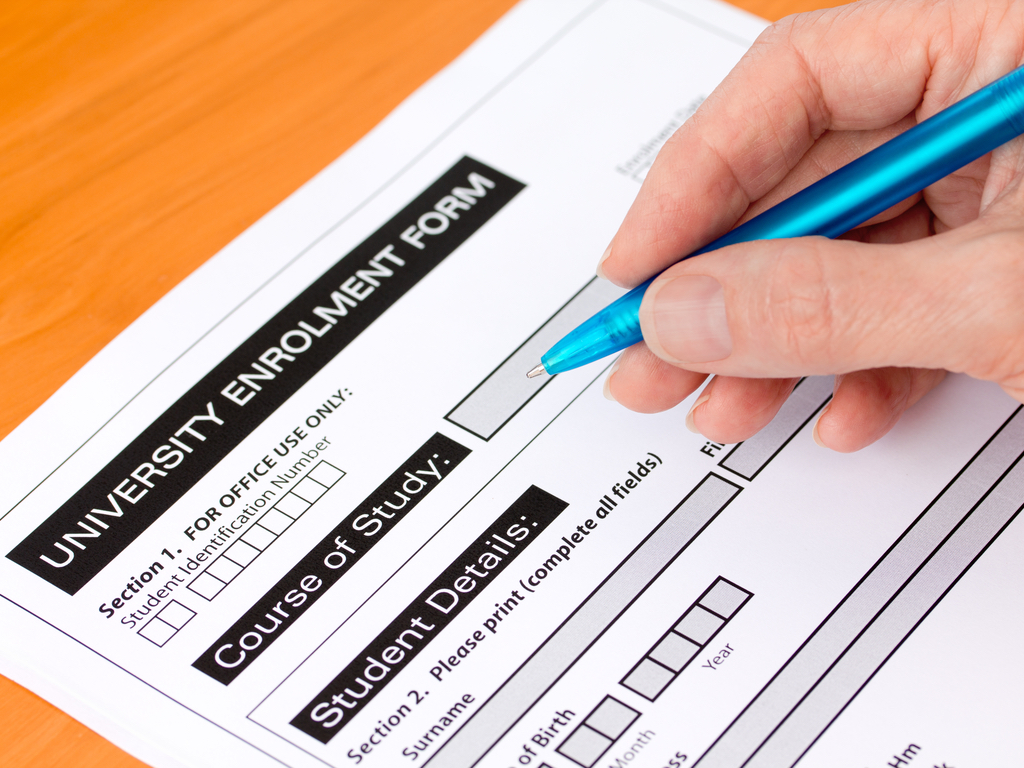 What are the documents required to apply?
First, you will have to prepare an academic CV. This should include your basic information, educational qualifications, professional qualifications if you have any. You can also include any work experience, extracurricular activities, sports, and any awards and recognition. Next, you need to submit your educational qualifications certificates. Note that you will need to request certified O/L and A/L results sheets from the department of examinations online. Your birth certificate is one of the most important pieces of information. You need to translate the birth certificate through a sworn translator before submitting it. Other than these 3, you will need to submit any service letters you have, as proof of your work experience.
The proof of funds is the trickiest part of applying for a study VISA. For a student without any scholarship grants, you will need to show funds of your college tuition and the living expenses, usually up to two years. However, more financially strong you appear, easier it will be to convince your VISA officer. Suppose the tuition fee for 2 years was USD 30,000 and the living expenses for 2 years was USD 20,000, you will need to show you have enough assets and liquidated cash to cover the USD 50,000. Check with your study abroad consultants too if you have any.
For students with scholarships, you can deduct the tuition fee funded by the university from this amount, as well as any accommodation expenses they provide. Most universities offer entrance scholarships to exceptional students in their academic life, so make sure to apply!
Your Statment of Purpose matters!
The SOP, or the Statement of Purpose is one of the most vital pieces of information you provide to your VISA officer. This document provides your reasons to study abroad in the particular country, and why you chose the particular university. You will need to mention the quality of education in the country, the global ranking of the university, and any facilities this university provides that you cannot get from a local university. In addition to that, you must mention your financial strength and how you plan to pay for your tuition and living expenses. Make sure never to mention your intention of working as a part-timer, as it can negatively affect the decision of your VISA officer.
A must mention in your SOP if your home ties, in other words, why you need to return to your home country. This could be your properties and commitments. Some examples are, having to take care of your home, vehicles and other real estate, and having to take care of your parents and family, or even starting a business in Sri Lanka. You must also mention how the chosen program can contribute to your future goals. Clearly mention your ambition and how this program gives knowledge to support it. Make sure to write your SOP yourself, and never assign your study abroad consultants to do it for you.
How do I apply for a Scholarship?
Once you visit the website of your university or college, a list of scholarships will appear. The entrance scholarships will mention the minimum requirement a students needs to apply for a scholarship. Once you check your eligibility, you can write to the university or the college with your qualifications to receive the scholarship. If you are applying through any study abroad consultants, ask them more information about these.
What's next?
Once you receive an offer from the university or college, you will need to process your student VISA application. You will need the above documents along with your medical reports to submit the application. Once your documents and medical records are clear, there will be a request to submit biometrics to the system. Upon this step, you can submit your passport to the VISA officer for your VISA to be approved.
A student VISA is only your pass to study abroad, and you cannot work for more than the given number of hours during your stay in the country. You must keep in mind that you need to obey all rules and laws of the country, and upkeep good behavior along with good results to ensure your stay in the country. If your next step is to ensure permanent residence in the country, these factors will directly affect the permanent residency.
Study abroad consultants
If you need to find study abroad consultants to ease up your student VISA process, look no further than ikman.lk. ikman is home to many study abroad consultants who provide their consultation services to anyone who wants to study abroad. You will certainly be able to get a broader, clearer understanding of your pathway when you engage with them. We hope your journey abroad to complete your higher studies become a great success. Don't forget to send us your success stories with ikman's help. If you have already completed your studies and looking to work overseas, read our latest blog to find more information.
FAQs:
What is the most reliable way to find study abroad opportunities?
You can directly visit the university or college website.
What are the documents I need to apply for visa?
Your passport, birth certificate, educational certificates, service letters, statement of purpose, proof of funds are the most important documents.
Can I fly as soon as I get the visa?
This depends on the period of your stay as mentioned on the visa, so do not fly too early!
Can I apply for PR once I go abroad?
The PR application process varies depending on the country. Make sure you fulfill the requirements before applying for PR.
Can I extend my student VISA?
Yes. You need to apply to extend your student VISA.
Visa Finance Coordinator - (All Countries)

Post-Study Work Visa Service in United Kingdom
Visitor Visa All Countries
Back to top button