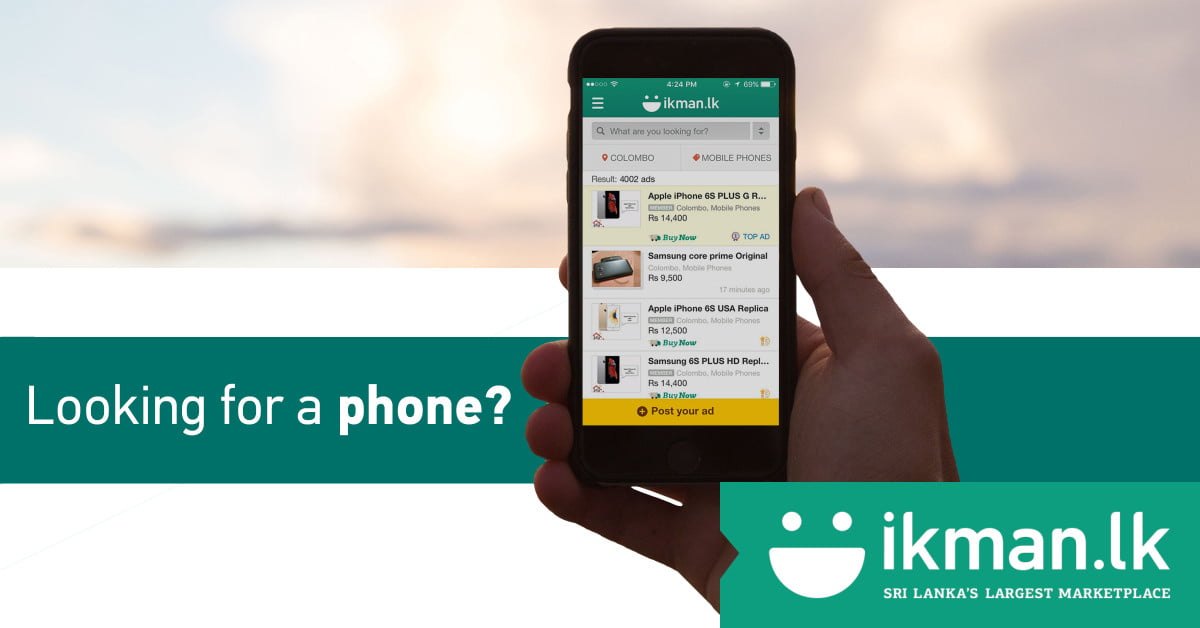 We've all been there; trying to narrow down the best smart phones, actually fitting that practical budget in mind with the best specifications. Making your job simpler, here are some of latest and affordable smart phones you can get this season, by browsing through a wide range of buyers!
Fairly new Oppo, made a memorable entrance with its remarkable selfie camera and its sleek exterior.  The Oppo F1 made its debut along with the Oppo F1S and F1 Plus. All of these models are ideal for camera crazy girls and boys. Processing speed matters, especially when selfies are its specialty. Which is Oppo has incorporated a 3- 4GB ram with an Octa-core 1.5 GHz chipset experience in most of its latest versions. Oppo phones also got a fingerprint sensor on its phones assuring safe and secure us.
Oppo's F3 Plus, A57, F1s, R9s Plus, R9s, A37, R9 Plus, F1 Plus, F1, A53 are some of the best of its kind for you to get your hands on!
A smartphone on an unimaginably low budget? Xiaomi got you covered! You can experience some of the best specifications and latest technology on a budget without having to resort to monthly or yearly installment plans. What is best about ikman is that the option to pay upfront or resort to an installment scheme is both offered to you through a variety of sellers. So you have nothing to worry about!  Xiaomi Redmi has gained immense popularity in Europe as well as Asia, for its impressive primary camera and long-lasting battery.
A few of the best models of Xiaomi you could check out are Redmi 4, Redmi Note 4, Redmi Note 3, Mi 5, Mi 6 Plus and Redmi 3.
Moto G4 Series
Motorola was the king of mobile phones back in the day, and its making its way to the top with its G4 plus, which offers a 16 MP rear camera for almost nothing! Its super amazing display is ideal for shutterbugs and makes a great gift for a loved one this festive season. You could also browse through Moto G4 which offers equally impressive specifications for a low budget, and also the Moto G4 Play for a high-end experience.
Huawei Honor
The Huawei Honor series is a great budget phone which promises optimal performance for a long lasting run. The Honor 5C is a value for your money if you are looking for a low cost mobile upgrade. The 5C comes with a 5.2-inch Full HD screen, Android 6 Marshmalllow software and a Kirin 650 processor which is both powerful and sleek. The best feature of the 5C is that it is equipped with a powerful 13MP rear camera and an 8MP Selfie shooter to capture the best moments of you and your friends.
Not a fan of the 5C? Honor series provides all tech maniacs with wide array of choices. You could choose from Honor 6, Honor 6 Plus, Honor 7, Honor 8, Honor V8, Honor Note 8, Honor 3X, Honor 4 Play, Honor 5X which are not exactly budget phones but are both high-tech and affordable. From the budget C series, you could opt for a Honor 3C or even an Honor 4C.
Download the ikman app on Google Play or IOS to find the best deals on all electronic items!
Apple iPhone 12 Pro Max 128gb USA (Used)
Apple iPhone X 256gb USA (Used)
Apple iPhone 7 128gb USA (Used)
Apple iPhone X 256gb USA (Used)
Apple iPhone 8 64gb USA (Used)