ikman Updates
The New & Improved "Price Suggestion" Feature on ikman 
Navigating the ever-changing landscape of selling used cars just got a whole lot easier on ikman, thanks to our revamped "price suggestion" feature. Our new and improved price suggestion feature helps you by suggesting an average price for the vehicle you are trying to sell.
All you have to do is provide the brand, model, and year of manufacture. ikman will take care of the rest to ensure you quote the best price without over-pricing or under-pricing your ad.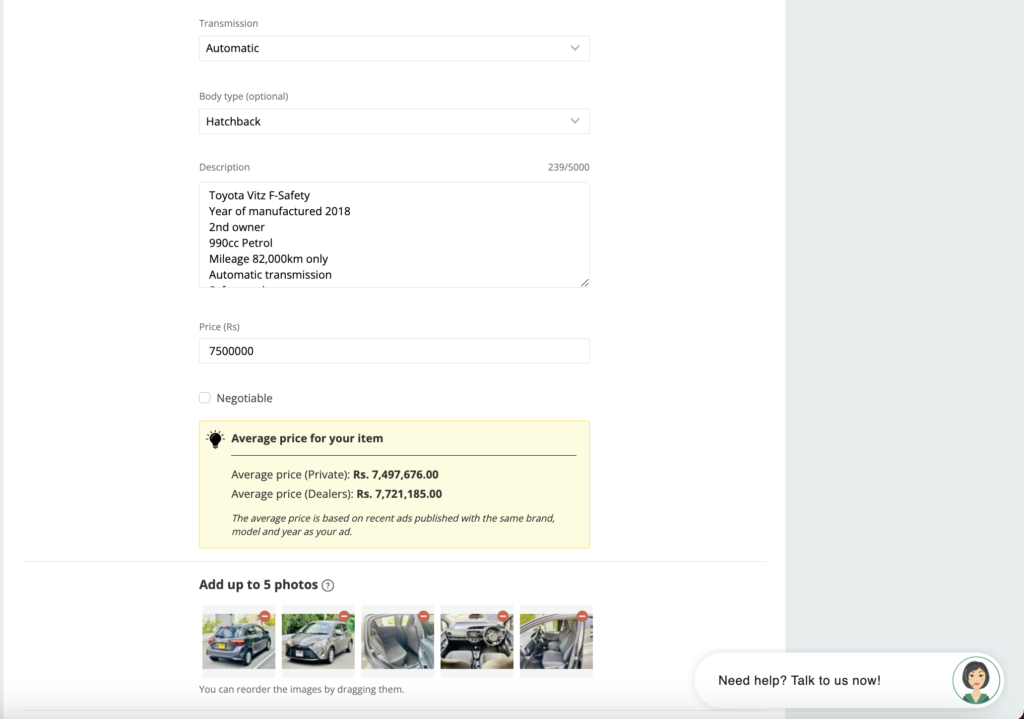 So what's new?
In our continuous quest to provide you with the best deals, we've fine-tuned our price suggestion tool to reflect the real-time market scenario. Unlike before, where we relied on 12 months of historical data, we now bring you a more responsive pricing strategy based on the latest 3 months of market trends.
Selling your car? It's as simple as inputting the brand, model, and year of manufacture. Let ikman's upgraded algorithm crunch the numbers and present you with an average price suggestion that aligns with the current market conditions. No more guesswork, no more missed opportunities—just a data-driven approach to help you strike the best deal.
What to expect in the future
Our commitment doesn't stop at cars. Stay tuned for updates as we roll out this enhanced feature for other products, ensuring that ikman continues to be your go-to online marketplace for securing the best deals.
Sell smarter, not harder, with ikman's evolved price suggestion feature—because in a fast-paced market, your pricing strategy should be just as agile.
So go ahead and post your ad and make the most of our upgraded Price Suggestion feature today!