Head towards a new career path with ikman!
Need a change in employment? Tired of working at the same place for too many years now? Well let ikman be your career counselor and find you opportunities instantly.
Browse easily through your desired location to work; be it Colombo or outstation. ikman will leave you at the hands of reputed service providers and now you can be a part of the dream team! What makes ikman easily accessible and lets you fine comb through the nitty-gritty is its simple categorization. You could browse through opportunities a number of exciting opportunities in a variety of fields including, Office Admin, Secretary, Reception, Accounting, Finance, Sales, Retail, Marketing, Advertising, IT, Telecom, Transportation, Hotels, Hospitality, Tourism and so on. It also indicates the number of opportunities that have been advertised with ikman, which is an easy way to keep tabs on the hiring trends of your field.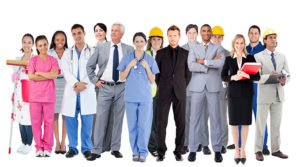 Besides these great options, ikman lets you chose from the type of job; whether it is a full time job, a part time, contract basis, internship or temporary job that you are on the lookout for.
If you're a school leaver, let ikman kick start your career for you. Simply type school leaver on the search bar and it will immediately redirect you to reputable organizations willing to hire you! If you're uncertain of experience, get some through an internship. Simply check the box which says internship and you could apply away.
Are you good in teaching? There are a number of teaching opportunities available and you could choose as you please. You could pick from the options of teaching in a school, conducting private classes or visiting classes, lecturing etc. Why not give it a shot if you've got the skills?
If you're more towards the creative side and you are project oriented person,  then there are plenty of opportunities in the fields of designing, photography, graphic designing, web designing, video editing and much more. Let the creative juices flow and takeover!
However, if you're one of those individuals who want to make some extra money and you are tech savvy, you could take up an online data entry job, online marketing job or even a job as a social media executive. You could always mix it up with a bit of advertising or and improve on your Photoshop skills while you're at it. Definitely a win-win and the possibilities are truly endless!
What makes ikman the best site for quick employment is it's "to the point" layout. Of course, the salary matters and unlike having to find out what you'll be compensated with once you're hired, you could always look at the salary in advance and calculate your worth before having to agree to unsatisfactory remuneration. You could also apply directly via ikman to the opportunity as you please or contact the given contact number or email for further details. Not many will provide you with the option to directly or indirectly make contact with the employer, which is great way to eliminate those inhibitions and step right into your dream career with absolutely no doubts.
---