Apple and its marketing has proven to be quite good at maintaining and growing its worldwide fan base who keep their fingers crossed for the next Apple product. Quenching their iPhone thirst, Apple brought into the spotlight its newest family member, the iPhone 12. Launched on the 23rd of October 2020, the new 6.1-inch iPhone 12 comes with certain new key features that will make you fall in love with it. However, several of its features feel very much familiar! Anyway, keep reading for more details.
iPhone 12 and iPhone 12 Pro
In the newest iPhone series, iPhone 12 and iPhone 12 Pro take the center of attention. It also makes the choice between the two a hard task for Apple lovers, too. Anyway, while we will be talking about iPhone 12 Pro in detail later, here are some similarities between the two that might prepare you for the big decision.
iPhone 4-inspired classic design with flat sides
Notch housing front selfie camera and Face ID Sensor
6.1-inch OLED display
Wide and ultra-wide lenses in camera
iPhone 12 Features that Feel Homey
The IP68 dust/water resistance, the notch housing the Face ID sensor and selfie camera, the battery are all there for you to enjoy without much of an improvement. We will be talking about the battery in detail, at the end of the article.
iPhone 12's New Key Features
A14 Bionic Chips for Overall Faster Performance
The 64-bit ARM-based System on a Chip (SoC) performs up to 40% faster than the A12 (16% faster than the A13), while the Graphics Processing Unit (GPU) is up to 30% faster than the A12. This consists of a 16-core neural engine and new machine learning matrix accelerators that perform twice and ten times as fast, respectively. This means faster machine learning and photography when using the iPhone.
OLED Display Brings Crispier Images
Apple used to give its iPhones an LCD display so far. However, they have decided to replace that with an OLED (Organic Light-Emitting Diode) display for the new iPhone 12 generation. It uses Apple's Super Retina XDR technology with a 2 million-to-1 contrast ratio with better HDR and true blacks. With 460ppi, it can display up to 1200 nits of HDR content. What does this mean for you Apple lovers? A brighter, colourful, crispier display! Do not worry about breaking it since it's protected by the new ceramic shield.
Ceramic Shield Promises Shatter Protection
This new feature is a type of hardened glass with crystal structure inside, placed in front of the screen. Taking away everyone's worst fear ever – that is breaking your screen – this new ceramic shield provides four times better drop / shatter protection. The reason behind is the temperature the crystallization process uses to toughen the glass. In fact, the iPhone 12 has the most durable display ever.
MagSafe – Apple's New Magnetic Charger
Apple has reinvented the way you can charge your iPhones, with its new MagSafe technology, making it one of its biggest new features. This system consists of a ring of magnets inside the back of the phone, causing the MagSafe wireless charger to snap into alignment on the iPhone's back. However, you can continue to use any standard Qi-compatible wireless charger to charge your iphone, too.
A major drawback of the wireless chargers was that using your phone when charging was not an easy task. Apple has addressed that issue with the new MagSafe technology as the charger keeps stuck to your phone, making it easier for you to hold it while charging.
The biggest perk of MagSafe is that it can do up to 15W of power. However, that is as long as you use Apple's 20W USB-C power brick. Anyway, this is such an improvement since it's more than double the 7.5W you get when using Qi charging.
You are probably wondering how you can use a cover for your iPhone given the MagSafe features. Well, not to worry, Apple has provided the solutions to that, too – MagSafe covers! Available in clear as well as silicon versions, these cases let you use MagSafe charging without having to remove the cover each time.
Where's Apple going with it?
First, Apple got rid of wired earphones by replacing them with wireless airpods. Now, it has further moved on with wireless charging. While the options to use wired accessories with iPhones are still there, it looks like Apple is moving to a portless iPhone. While this is only a speculation, it might be Apple's motive. Who knows!
New Charger for Better Battery Capacity?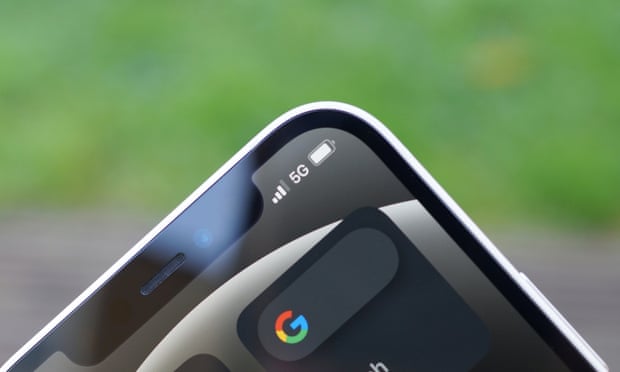 Well, iPhone 11 came with a 3,110 mAh battery capacity. Naturally, we expect iPhone 12 to have better battery capacity given that it is anyway necessary to use all its improved features without having to charge every now and then.
Interestingly (or not much so), iPhone 12 packs only a 2,815mAh battery. While Apple promises the new A14 bionic chip to handle the 10% battery capacity decrease (compared to iPhone 11), it is doubtful that this is going to work in real life.
Despite Apple's boasts about the battery life lasting close to 20 hours on calls, and 13 hours on web browsing or video playback, iPhone 12 users say otherwise! Ouch!
iPhone 12 will last only 8 hours and 25 minutes using 5G. For 4G, it's 10 hours and 23 minutes.
However, while there are various methods you can use to save some battery life, Apple has included in iPhone 12 a feature called "Smart Data Mode" which keeps the phone switching between 5G and 4G, to minimize battery bleeding..
5G – NOT a Reason You Should Buy iPhone 12 For
"5G Just Got Real" was a slogan that Apple put much emphasis on, when promoting as well as launching its newest iPhone 12 series. The reason is, Apple introduced 5G for the first time in an Apple product, with this launch. However, it needs to be noted that other brands have been using 5G for some time now.
5g delivers higher multi-Gbps peak data speeds, ultra low latency and massive network capacity, revamping the user experience in new heights. There's no need to emphasize on how fast uploading and downloading of data will be using 5g.
As exciting as having a 5g enabled iPhone sounds, make sure that you don't make it your main reason to buy the new iPhone 12. Because, obviously, you do not have 5g in Sri Lanka as of yet. At least, it's not widely covered and available.
Moreover, iPhone 12 users have experienced 5G usage to drain the phone's battery in a noticeable way.
First Ever Camera Shooting HDR Dolby Vision 4K Videos… BUT?
Whenever one talks about an iPhone in high praise, one main reason is its camera. The iPhone has become almost synonymous with the "best camera phone", due to obvious reasons. In other words, a new iPhone release means mobile photography just got better!
As expected, the new iPhone 12 comes with such a good camera that you'll fall in love with!
The back camera is similar to the iPhone 11 with two (wide and ultra-wide) 12-megapixel cameras featuring wider aperture on both lenses.
One noticeable improvement in this camera is its ability to take better and clear low light and night mode photos. This is owing to the wide camera featuring an f/1.6 aperture that allows 27% more light.
The video capabilities of iPhone 12 makes it one of the best camera phones available. The new iPhone 12 can shoot HDR Dolby Vision 4K videos, making it the first and the only camera phone capable of doing it. What's more, you can also record, edit, view, and share these videos all on the same device. Mind you, this is amazing news for all filmmakers out there!
Every good thing comes with its own share of cons. This one's is that however good these Dolby Vision videos are, you can only see them in their true quality on an iPhone 12. You won't see them in the same brilliant quality in other Dolby Vision supported devices (TVs etc.)or social media, or even YouTube, because they are not YET compatible.
Anyway, check out this video for more on the HDR Dolby Vision 4K Video
Is the Storage Enough?
When it comes to storage, iPhone 12 comes with 64GB, 128GB, and 256GB ranges, with the price skyscraping with each increase. To be truthful, given iPhone 12's advanced videography, a 64GB storage capacity is not going to be your friend.
In Sri Lanka, 64GB iPhone 12 is priced around 225,000 LKR, with 128GB ranging from around 219,500 LKR to 242,500 LKR. You can purchase the 256GB version for an amount around 290,00 LKR.
Just to keep you updated on your storage needs, iPhone 12's companions, iPhone 12 Pro and iPhone 12 Max, will have you covered with a 512GB storage.
To wrap up, iPhone 12 comes with exciting new features that can take your user experience to places you've never been. However, whether it is the phone for you or not all depends on what you look for in the iPhone 12. It's all good money if its new features such as the camera, CPU, network, display, and screen improvements are features that will improve your overall user experience depending on what you plan on using the iPhone 12 for. 
Apple iPhone 7 128GB (New)

Apple iPhone 11 64GB Genext (New)
Apple iPhone 6S Plus 32GB Rose Gold (Used)
Apple iPhone 12 Pro Max (Used)
Apple iPhone X USA €€ 64GB (Used)