Seeking foreign employment is tricky and you may have heard many horror stories with regard to working overseas. However, if you do have a few tips up your sleeve finding employment opportunities to suit your skills abroad is a breeze.
There are certain general pointers to keep in mind when job hunting. Although they may seem obvious, many ignore these crucial pointers and encounter serious issues along the way.
Active search and thorough research
In the competitive job world, there are plenty of opportunities to those who seek. Even though that may be the case, you may not come across what you desire by typing keywords on your search engine. An in depth active search is essential in terms of job description, geographical area, remuneration, legitimacy and accuracy. You can browse for all opportunities available on ikman and make contact to make sure. Once you've covered this, research thoroughly into all details both major and minute. If a particular opportunity sounds too good to be true, it probably is. There might be a catch to it and you might not be able to figure it out without combing through the nitty-gritty. Fine combing with ikman is not a stressful process as there is a whole team to streamline and assure legit service providers. However, be mindful of the websites you visit for this purpose, or agencies you contact and establish the authenticity which would be the toughest challenge you'd face in the process of foreign employment.
Confirming Authenticity and Legitimacy
As there are many issues pertaining to authenticity when considering foreign employment agencies contact the said agencies directly and use your networks to obtain testimonials as reviews on an agency highlights its legitimacy. Nevertheless, be on the lookout for the types of reviews posted. If they're solely positive reviews, it may be not as genuine as you believe it to be. Mixed reviews will give you a clear picture of what you're getting yourself into. It is also possible to directly confront the responsible individuals and personally get some assurance rather than contacting over the phone. Another plausible solution to avoid scams is to contact the ministry of foreign employment and confirm if they're a registered agency authorized to process foreign employing opportunities.
Avoid paying upfront or bank transfers with no legal binding.
Try your best to avoid making large payments or remittances if requested as needed upfront especially based on email correspondence. Many scammers pose as legitimate agencies offering opportunities abroad but request large payments to be made in order to assure a promising career. You may have to pay a fee charged for the programme and documentation costs, but it is your right to inquire into the payments which need to be made in a comprehensive manner and confirm that there are no hidden costs. Pay close attention to documentation and any that requires your signature. Although terms and conditions are rarely read, make it a point to clarify every point you're agreeing to. However, you've got this covered with ikman as you could obtain assistance every step of the way and you won't be making uncertain decisions without a second opinion.
Making a reliable contact that has your back.
Although this may be one of the toughest aspects to conquer, it needs to be done. Personally, dealing with a reputable agency makes this task much simpler than dealing with individuals. Speak to a representative and clarify all your doubts regarding travel, accommodation, career questions that may arise. Tapping to human sentiment through your social skills will always get you far in any career. This is why, ikman has been awarded as one of the best employers, due to its competency in providing opportunities which are reliable both locally and internationally.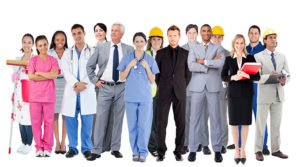 Progress checklist and work plan timeline
Not many stick to this, but it is important to make a note of your progress in terms of communication, confirmation, payments, interviews and documentation. With the process jotted down, it'll give you a clear outline on the progress of your efforts and with the agency. This is a must before packing your bags to assure that you haven't missed a single task in your checklist.
CCTV Technician - (Training)
කාර්යාල සහයක - ස්ත්‍රී පුරුෂ