Selecting the best TV brand in Sri Lanka for you can be an overwhelming decision to make with all the TV brands out there.
Which is why we have listed the top 5 TV brands based on popularity and reputation to help you save time in your research before you look for a TV for sale in Sri Lanka.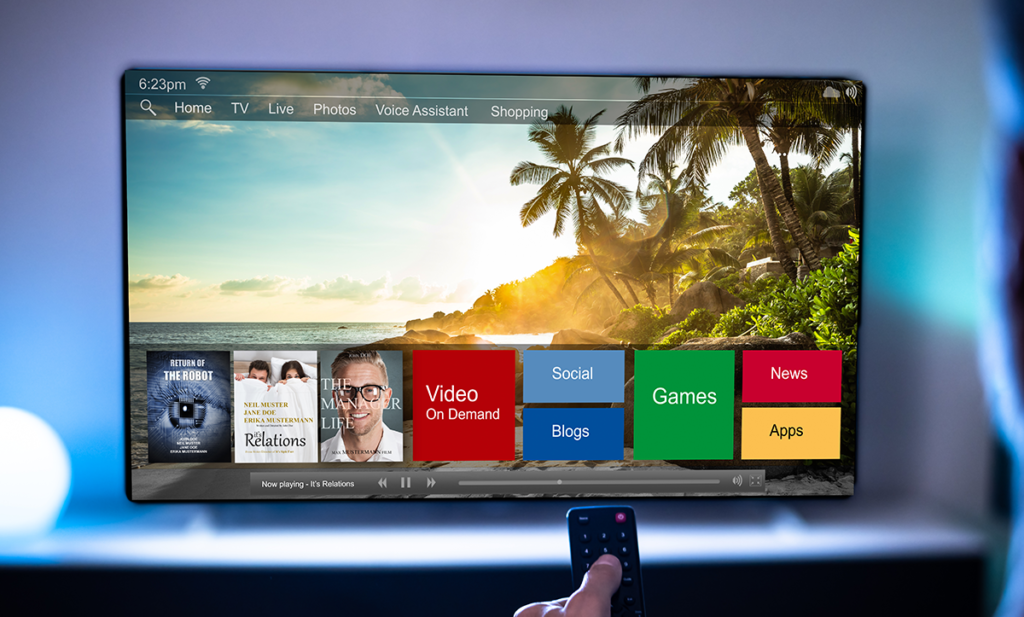 LG TVs 
The focus of LG TVs is to provide High-end features at a slightly lower price. As one of the best TV brands in Sri Lanka, LG brings immersive entertainment into the consumer's homes with the stellar details of UHD 4k. This also gets backed up by the rich surround sound capabilities of the high-end TVs.
Established in South Korea in 1958, the company started with domestic appliance products. LG rapidly became famous and was a worldwide electronics manufacturer by 1995. When it comes to TVs, LG provides LED, Smart, UHD 4k, OLED, Full HD, and NanoCell televisions to the world.
Today, LG is home to some of the sleekest and most stylish designed TVs for sale in Sri Lanka. Newly implemented innovative features of LG LED and OLED TVs provide the user with greater image detail, colour, and contrast. LG's latest introduction to their TV family was the all-new Nano99, which is the highest spec QNED TV available to this date and a contender for the best TV in Sri Lanka.
Sony TVs 
Sony is one of the largest worldwide electronic manufacturers that have taken over the video game and console market. Sony TVs are world-famous for their upscaling and motion handling capabilities and are one of the best TV brands in Sri Lanka. This allows Sony TVs to provide better quality images even on their lower-end products. Add their well-known BRAVIA engine to that, and the result is one of the best TV in Sri Lanka.
The company started its production in 1946 in Tokyo, Japan, as a small electronics shop. With their success, they were able to start Sony Corporation of America in 1960 and expand their business. Since then Sony has been at the forefront of technological innovations as they were the ones who introduced CDs, Blu-rays, and LED-backlit televisions.
The company's OLED and LED TVs outshine the competition as they can provide higher resolution pictures. The price point of Sony TVs is a bit higher than the price of similar ranges of other brands.
Panasonic TVs 
The cinematic quality of Panasonic TVs is unmatched. Latest Panasonic devices carry the new HDR technology that is essential in providing a captivating cinematic experience. If you are a cinema lover and looking for a TV for sale in Sri Lanka, Panasonic might be the brand for you.
Founded in 1918, Panasonic started with a staff of three. Their success made them end up as a global conglomerate in the present times. Today the brand provides home appliances and domestic equipment for day-to-day use.
When it comes to their TVs, Panasonic excels in providing accurate colours and deep blacks. Most of the high-end Panasonic TVs feature Dolby vision and audio to guarantee the quality of the product.
Their latest LZ2000 OLED TV's features and specifications were loved by many consumers. Directional sound, game control bar, high-quality OLED panel, and the size and price of it make it a top contender for the best smart TV title.
Samsung TVs 
Samsung is one of the best TV brands in Sri Lanka as well as the world. Their TVs are available in all ranges. Founded in South Korea in 1938, the brand started as a trading company at first. Later in the 1980s, Samsung invested heavily in researching electronics and was able to find their breakthrough.
At present its product range, quality, and affordable prices make it rank very high in the global rankings. Most know Samsung for their mobile devices as they are famous worldwide.
Samsung TVs are full of features such as Tizen operating system, Crystal 4k graphic processor, inbuilt Bixby and amazon integrations. The latest S95B is something truly unique as it bolsters the Quantum dot technology. If you are in the market for a TV for sale in Sri Lanka, give Samsung a chance.
Toshiba TVs 
Toshiba is one of the leading TV brands in Sri Lanka. When it comes to televisions, Toshiba provides a wide range of devices, from Ultra HD TVs to borderless OLED TVs.
The merging of Tokyo Shibaura Denki K.K, Seisaku-sho, and Tokyo Denki in 1978 was what led to the formation of Toshiba. Technical solutions Toshiba provides far exceed TVs and range from quantum cryptography to industrial equipment.
Affordable prices and good picture quality is a trademark of the brand, and they are among the makers of the best TVs in Sri Lanka. All new Toshiba TVs feature the TRU picture engine to give you stunning 4K resolutions. The Latest Smart Fire line-up of Toshiba TVs carries google assistant integration, making them a prime target if you are looking for a Smart TV for sale in Sri Lanka.
Whether you are looking for a LED TV, Smart TV or an OLED TV, we have a wide range of options for you to select from. Check out TVs for sale in Sri Lanka at Ikman.lk.
FAQs:
Which brand is the best TV brand?
There are many reputable TV brands in Sri Lanka. However, when selecting a Tv for your home, we advise you to pick a brand based on your requirements and convenience.
What is the best smart TV in Sri Lanka?
Few brands in Sri Lanka have a smart Tv range including Softlogic, LG, and Sony. All of them offer good quality.
Which is the best TV at a low price?
When you are looking for a TV on a budget, there are many options you can consider. You can also look for a second-hand TV on Ikman to get better value for a low price.
Where can I buy the cheapest TV?
You can find many affordable TV deals online. Ikman is known for such amazing deals, which you can check out here.
Samsung 55" Crystal UHD 4K Smart Tv

Samsung 43" TV with Stand
Back to top button