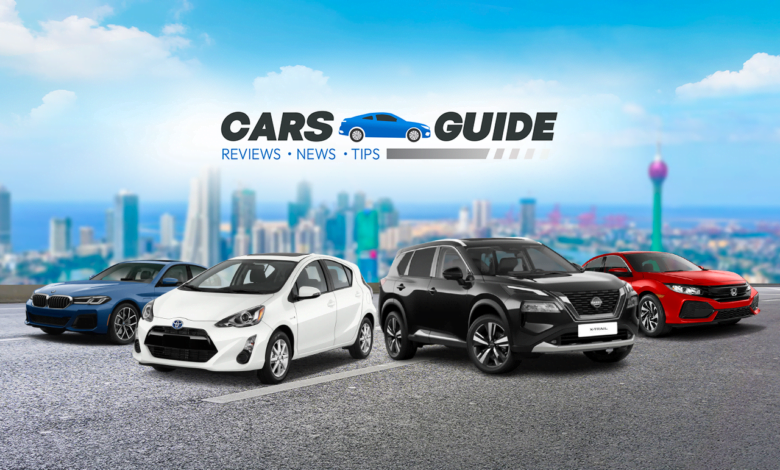 We are excited to announce the launch of CarsGuide, a one-stop knowledge platform for all things cars! Gone are the days where Sri Lankan car enthusiasts and automotive aficionados have to resort to unrelatable foreign platforms and overseas market contexts when browsing vehicle-related content. There is now a comprehensive homegrown hub of rich vehicle content at your fingertips, and it's called CarsGuide!
Powered by ikman, CarsGuide is a comprehensive platform that offers not only car reviews but also a wealth of vehicle-related content, including news, tips, and expert advice. As the leading website of its kind in Sri Lanka, CarsGuide provides users with a wide range of rich content to make informed decisions and acquire essential vehicle-related knowledge and know-how. From expert reviews, detailed car specifications, prices, and comparisons to valuable advice, tips, and the latest industry news, CarsGuide covers the full spectrum of needs of car buyers, owners, users and enthusiasts.
Whether users are seeking vehicle maintenance and servicing guides, financing and insurance options, driving tips, or simply staying updated with the automotive industry, CarsGuide caters to their needs. The expert and unbiased car reviews and the versatile Car Comparison Tool on the other hand, are aimed at assisting aspiring car buyers to make informed purchase decisions.
Sri Lanka is home to millions of passionate auto enthusiasts, proud vehicle owners, and prospective buyers who actively seek vehicle-related information. It is this nationwide interest and passion that CarsGuide is designed to cater to. Through CarsGuide, our aim is to deliver an unmatched level of detail and trust through a comprehensive and dynamic knowledge and infotainment platform that serves as the go-to destination for Sri Lankans who are passionate about cars.
In addition to its dedicated website, CarsGuide has a strong presence on popular social media channels, including Facebook, Instagram, and TikTok. The platform's YouTube channel features detailed video reviews of various car brands and models available in Sri Lanka, providing users with an immersive and engaging experience.
…So go ahead and unlock the World of Cars with CarsGuide today!