Jobs
A Look at the Job Market in Colombo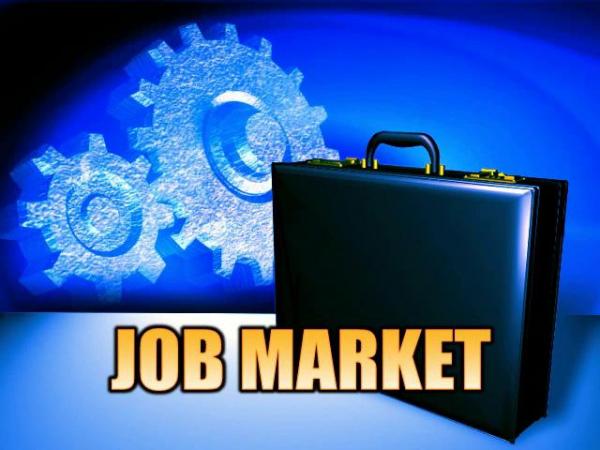 When you are considering making the move to Sri Lanka or Colombo, assessing the job market is essential prior to choosing a new place of living. Whether you are interested in seeking out office jobs or if you are interested in IT, familiarizing yourself with the options you have to choose from is a way to make the right step in moving forward with your career.
How to Find Jobs in Sri Lanka and Jobs in Colombo
Finding various jobs that are available in Colombo and Sri Lank can be done by prepping your CV and resume and utilizing various online and offline tools to compare opportunities. Prior to searching for jobs it is essential to consider the type of work you are qualified for and hold the skill set for professionally. Choosing a field that is tech-related or based in an office is highly advisable when you want to make a move to Sri Lanka or Colombo yourself. Researching the open job market in Sri Lanka and Colombo allows it to become easier to identify a position that works best for you and your household.
Updating Your Resume and CV
Before you submit applications and cover letters to potential hiring managers and employers in Colombo it is important to update your resume and CV prior to completing any form of an application. Update your CV and resume for each individual position you want to apply for to help in standing out against competition and other individuals who are interested in the same job or position as you. Create an original and unique CV for each job you desire to help employers identify you as a strong candidate who may be right for the position.
The more specific you are within your CV and resume for each job you are interested in, the easier it becomes to land a position that is ideal for your needs and any goals you have for the future yourself. If you are unsure of how to go about updating your CV and resume, researching templates, themes and ideas for cover letter appearances online is possible. Taking the time to review templates, wording and themes is a way to spark inspiration for your own original CV and resume, regardless of the type of job or position you want to land.
IT Jobs and Vacancies
Consider the option of working in IT if you have the skills and if you are qualified for the jobs available. Working in IT, or Internet Technology, is a way for you to work with networking and computers along with web and smartphone applications daily. With the rampant uprising in social media and web work, working in IT is possible in both Sri Lanka as well as in Colombo, regardless of where you are currently located. Many executive business positions are available for the candidate with the right amount of experience and an understanding of mobile technology as well as web development and IT today.
Seeking out a position in IT is possible with the use of referrals, online listings as well as offline listings within papers and in local shops. When you want to seek out a position in IT it is important to review your skills to determine the best type of job that is most suitable for you, whether you prefer working with networking and Intranet or if you want to work with social media and app development.
Some of the jobs available in IT today in Colombo and Sri Lanka are strictly for SEO, or search engine optimization. In addition to working with SEO it is also essential to get familiar with marketing and the various tools and resources available both online and off to help local and small businesses to grow. The more aware you become of SEO, marketing and even social media along with networking, the easierit becomes to land a job in IT. Finding positions in IT in Sri Lanka and Colombo is possible with new start up businesses and companies searching for the right individual to take on the job.
In Colombo there are many jobs for web design, programming and IT available if you have the required skill set and abilities. If you are familiar with graphic and print design it is also possible to find technical-related positions in Sri Lanka and Colombo. Working in office administration and as a receptionist is also possible for both tech and non-tech industries.
Working in an Office
Another possibility when you are living in Colombo and Sri Lanka is possibility of working in an office. There are hundreds of office jobs available based on where you are located as well as your skill set and educational background. Whether you prefer to work in customer service or if you have an interest in working in IT and computer-related atmospheres, there are many office jobs that are up and coming in various areas of Sri Lanka and Colombo. Working as an office receptionist and in office administration is possible in Colombo. Jobs in sales, merchandising and marketing are also available when you prefer to work in an office. Working in a traditional office job may or may not require the ability to work with computers in addition to having a technical background educationally.
Seeking Teaching Jobs
If you have the educational background, training, tools and referral it is also possible to seek a job working as a teacher in Sri Lanka and Colombo. Working in a a library, as a teacher or even in administration is possible in Colombo. Seeking out teaching jobs can be done with both online applications as well as by visiting various schools and educational locations yourself in person. Working as a teacher in Colombo or in Sri Lanka, updating your CV and resume is a must, especially if it is your first time teaching in the region. Understanding multiple languages can help to expedite the process of finding the right position as a teacher when you are in Colombo and Sri Lanka, especially as a first-time teacher.
If you enjoy communicating with others and have a passion for helping individuals learn new subjects, materials and language, looking for teaching jobs in Colombo and Sri Lanka may be just the right course for you. Working in customer service as a representative is also possible in Sri Lanka when actively seeking a teaching position available.
Taking the time to research positions and available jobs in Colombo and Sri Lanka is not only a way to save time when making the move, but it is also a method of gaining additional opportunities any time you are looking for a new career. Whether you are new to IT or simply looking to relocate in a thriving environment or atmosphere, choosing Colombo and Sri Lanka may be just the right places for you and your family.
Security Officer- Dambulla