Gone are the days we used to keep the living room with an old-fashioned sofa, a center table and a TV at the center of it. Your living space should feel like walking into a cozy, relaxing atmosphere that feels like home. And today, we've got some new redecorating ideas for you to transform your home into a magical place.
Sri Lanka is a little behind when it comes to home decor. However, we see some improvements nowadays. There is a high demand for minimal furniture, wall decor, and simple, elegant plants, vases, and ornaments. How do you figure out what fits right for your space? Let us help you out.
1. Pick a color palette for your living room
Your living room does not need to be in uniform color. Picking a color palette can help you balance the appearance while adding a touch of class. If you paint the walls in one color, choose your sofa in a different color within your color palette. Your coffee table or the centerpiece can match the complimenting materials used in the sofa. For example, if your sofa has wooden arms, choose a coffee table with wooden legs and a glass or marble top. If the wall is a dark color, you can go with light-colored wall decor or vice versa.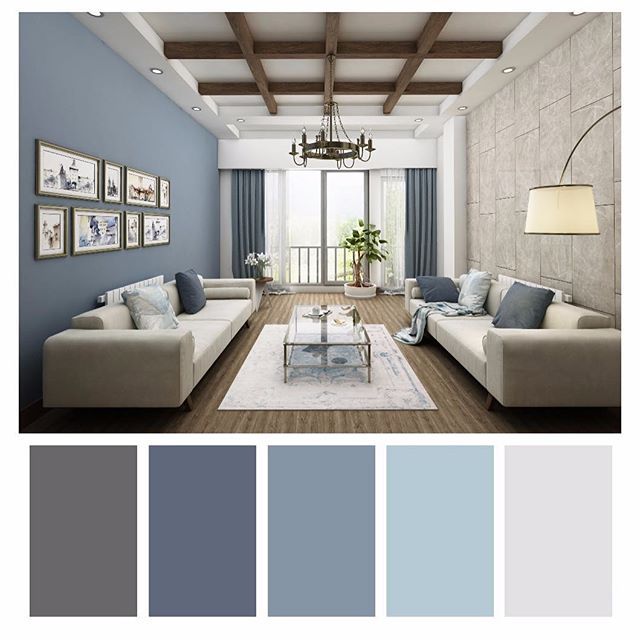 2. Minimal furniture and ornaments
The next tip is to use minimal furniture to compliment your living room. These could be small bookshelves, vases with plants, lampshades, etc. Geometrical furniture is trending these days. You might want to consider metal ones instead of traditional wooden or glass furniture. Ensure this furniture and ornaments do not take up a lot of space, to avoid your space from looking cluttered. You can find these types of furniture from many furniture shops in your area, or you can browse most of the vendors through ikman at once.
3. Statement mirrors can make a great difference
Round, statement mirrors with metallic frames are another trending furniture idea you can use to decorate your living room. They can liven up the walls and add elegance at once. Not only do they look great, but also reflect light and the colors surrounding the area, which is pleasing to the eye. Remember to hang these mirrors on a lighter-colored wall, as the metal frames are often gold or silver in color.
4. Unique and pastel-colored sofas for living room
A sofa is the center of attention in most living rooms. Instead of the traditional black, grey, brown, and leather sofas, we now see pastel-colored, or rather unique colors of sofa options these days. Not only do they look bold and satisfying, but they can also give you numerous ideas for a unique color palette and designs to work with. We can see that many reputed interior designers refrain from using 3-2-2 and 3-2-1 combinations of sofa these days. Instead, there is a single sofa placed in front of the largest wall in the living room with a statement color. You can use an ottoman with a different color and pattern to liven up the atmosphere even more without taking up much space.
5. Minimal vases with simple plants/accessories
A common trend that brings sophistication to your living room is a minimal vase or two placed on the floor with either a simple plant or fake plant or accessories. You can place these in front of a brighter or darker colored wall to bring contrast. It can give the most iconic look. In addition to vases, pots, clay ornaments, and statues can also serve a great look on a tabletop or a shelf. Some antique pieces popping can also make a drastic difference to the look and feel of the room.
Are you wondering which furniture store to go to? Where you can find all of this decor? worry not. At ikman, we have many listings of reputed and top-quality furniture stores, and even individual artists to choose your furniture from. You can easily filter your listings with your location, prices, and many other options and compare the best options available at the comfort of your home. For more information, visit www.ikman.lk today!
FAQs:
What are the most trending home decor ideas?
Minimal furniture, ornaments and statement pieces are trending these days.
Should I hire an interior designer to redecorate my living room?
You can refer to the above ideas and research online and redecorate by yourself. However, if you have limited time to invest, then you can hire an interior designer.
What do I do with my old furniture?
You can sell your old furniture on ikman.lk and get a fair price and declutter your space at the same time. It's a good deal!
Why is it important to use a color palette?
Using a color palette can help you stick to one theme while making your living space look more tidy and minimal.
Is it expensive to redecorate your living room?
No. If you can find fairly-priced furniture and accessories and do the redecorating yourself, it will not cost you much.
Teak Modern Heavy Dining table and 6 Chairs Code 66445
Teak Modern Heavy Dining table and 6 Chairs Code 66557
Teak Modern Heavy Dining table and 6 Chairs Code 66467
Teak Modern Heavy Dining table and 6 Chairs Code 66541
Teak Modern Heavy Dining table and 6 Chairs Code 65427
Back to top button