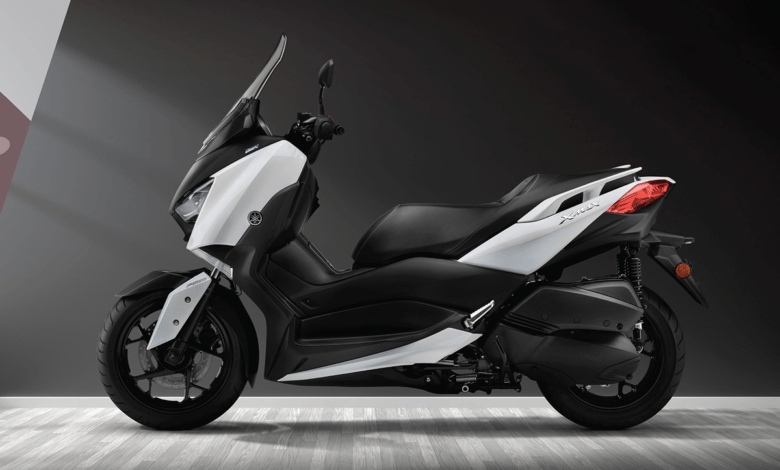 Scooters are the epitome of inexpensive and fast transportation; you want to weave through traffic. It can be a great mode of transportation for ladies as well as for gents for short travels or travel between cities.
If you are looking forward to buy a scooter and looking up the best scooters in Sri Lanka in 2021, look no further; we got you covered.
TVS Ntorq
This is one of the most popular scooter bikes in Sri Lanka that is loved by gents and ladies alike. The 124.79 cc engine of the bike generates 95kmph maximum speed and also comes with some attractive premium features such as Android phone connectivity, GPS assistance / Google map Navigation, Call and SMS alerts. The improved fuel efficiency and the smoother engine add value to the TVS Ntorq. There's also an LED headlamp and a digital console featuring this scooter. The overall built quality is impressive with high fit and finish levels. The TVS Ntorq front suspension is known to be a bit stiff, so if you're looking for comfort, this might not be the best choice. The price of the TVS Ntorq is starting from LKR 90,000 for the used models, and go up to LKR 500,000 for a new TVS Ntorq.
Yamaha Ray ZR
The sleek look and the thrilling performance are what make the Yamaha Ray ZR worth your time. With a 125cc Fi blue core engine, the new RayZR is another attractive scooter that is famous among scooter lovers in Sri Lanka. Its tough and sporty design gives it a sharp character while offering features including an LED headlight, LED taillight, and Bluetooth connectivity. The scooter features a 2-level seater which can provide more comfort to the riders. The front disc brakes come with UBS for better stopping power. There's also a multifunctional key switch for more options. Built-in side stand engine cut-off switch increases the safety of the Yamaha Ray ZR. Yamaha Ray ZR Starts at LKR 66,000/-.
Honda Dio
Ensuring a 40-50 kmpl average fuel efficiency, the Dio comes with a 110-cc engine giving you a top speed of 83kmph. The model comes in a variety of colors, including Yellow, Red, Blue, Orange, and Gray. The LED headlamp and position lamp of the Honda Dio provide more convenience during the night. The console is fully digital and features an ECO speed indicator. The Honda Dio also features tubeless tires, CBS with equalizer, a mobile charging socket, and a muffle protector made with metal. Honda Dio, Starts at LKR 50,900.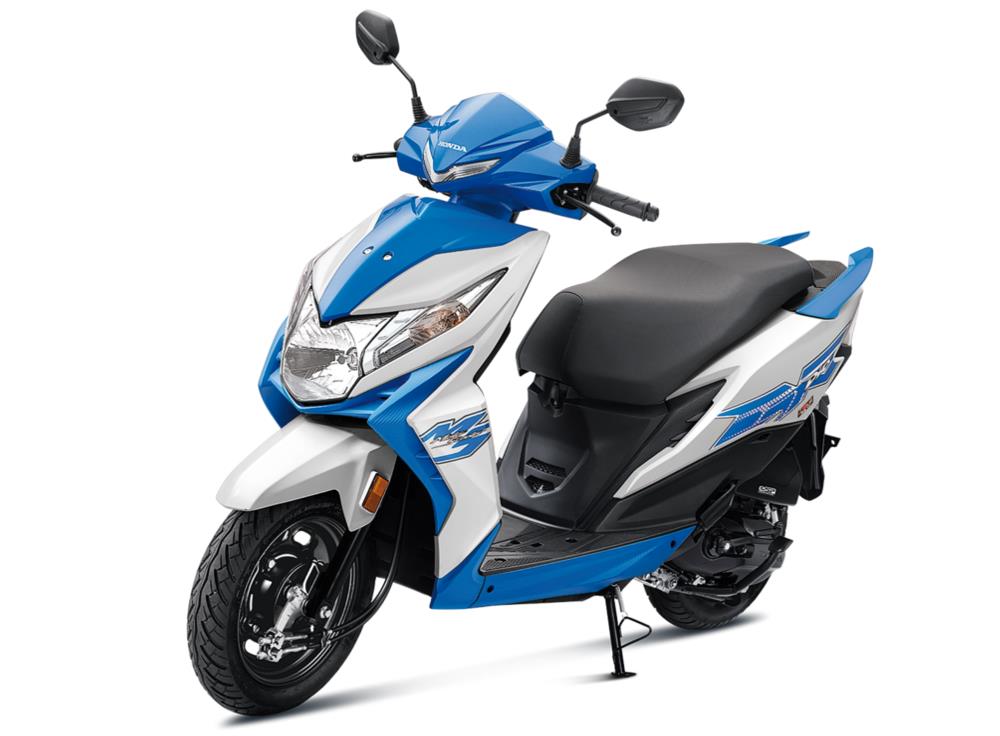 Yamaha Ray ZR Street Rally
Featuring a sharp, sleek, and stylish look, this is a scooter for those who would like to move fast. With a 125cc Blue Core engine with Fuel Injection, Yamaha has designed and developed this model to give the rallying power of a Yamaha bike through a scooter. Yamaha Ray ZR Street Rally, Starts at Rs 77,500/-
Suzuki Burgman Street
Comes in black, grey and white, this scooter is one of the best scooters in Sri Lanka to buy. It features a 124-cc / 8.58 bhp engine, generating a 100kmph top speed. Offering a fuel efficiency of 40 – 45 kmpl the scooter also comes with a 5.6 l oil tank. Suzuki Burgman Street -Price Starts at LKR 170,900/-
Yamaha NMAX 125
The bike features a 125-cc engine with 12 bhp with a top speed of 100kpmh. The scooter has dual-channel ABS for better safety and offers fuel efficiency of 40-45kmpl. Its elegant design comes in Matt Grey, Viper Blue and Milky White. Yamaha NMAX 125- Starts at LKR 550,900/-
Honda PCX 125 Japan
The 124.9 cc engine of this impressive scooter offers a maximum power of 11.17 bhp at 8000 rpm and with a maximum torque of 11.56 Nm at 6000 rpm. Comes in 4 different colours; Red, White, Silver and Black; this is one of the best scooters in Sri Lanka in 2021. Honda PCX 125 Japan – Starts at LKR 530,000/-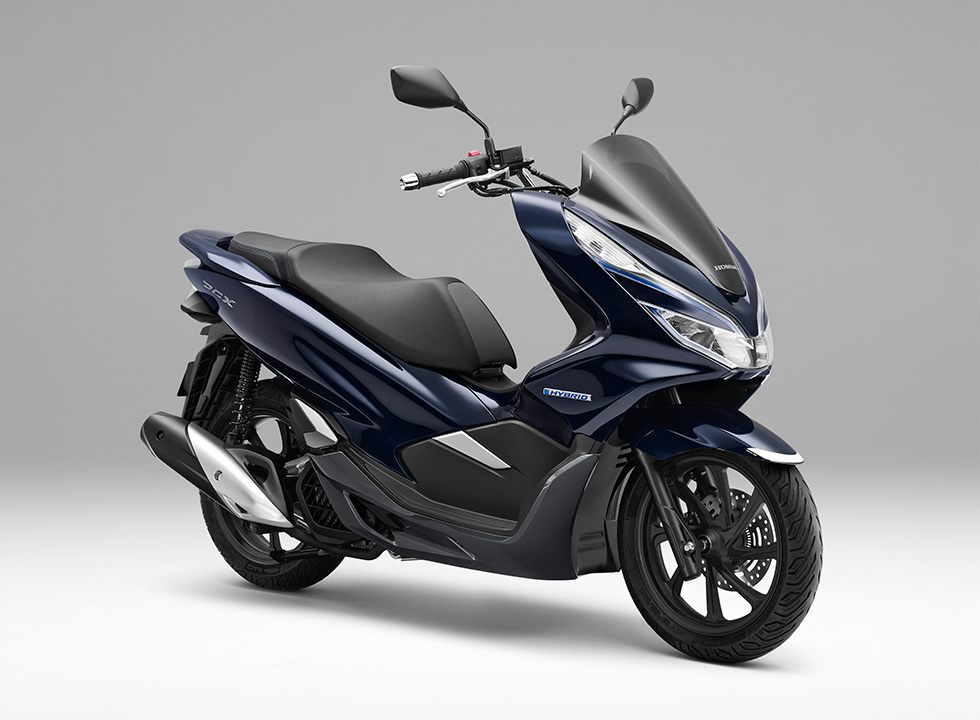 | | | |
| --- | --- | --- |
| Model | Engine Capacity (CC) | Price |
| TVS Ntorq | 124.79 | 90,000 |
| Yamaha Ray ZR | 125 | 66,000 |
| Honda Dio | 110 | 50,000 |
| Yamaha Ray ZR Street Rally | 125 | 77,500 |
| Suzuki Burgman Street | 124 | 170,000 |
| Yamaha NMAX 125 | 125 | 550,000 |
| Honda PCX 125 Japan | 124.9 | 530,000 |
May it be a used or new motorbike, read our checklist to keep in mind when buying your first motorbike.
These scooters are definitely some of the best scooters in Sri Lanka to buy in 2021. When you are looking for a good deal, make sure to head over to ikman.lk for scooters for sale as we have the best scooter prices in Sri Lanka.