The Japanese car manufacturer Toyota has continued to prove its excellence in manufacturing vehicles for over 83 years since 1937. It won't be wrong to say that Toyota is, in fact, the most popular vehicle brand in Sri Lanka since its introduction to Sri Lanka in 1995.
As you know, Toyota delivers a range of vehicles that cater to the different price ranges of the market. However, it's not easy to pick one from among all the models. Therefore, this article features Sri Lanka's most popular top five models among the Toyota cars for sale in Sri Lanka. They are Axio, Allion, Prius, Aqua, and Land Cruiser Prado.
Toyota Axio
The 11th Generation of the Corolla Toyota introduced has two models, namely, the E160 and the E170. What we have in Sri Lanka is the same E160 model that is sold in Japan while the E170 is for international markets, the latter being larger and substantially different than the E160 model we have here. The E160 is a sedan version and is named Corolla Axio.
Mechanical Specifications
The E160 or Corolla Axio model is shorter in length and narrower in width, with engines kept below 2.0-litres. That is to comply with the Japanese Government dimension regulations enabling Japanese buyers to pay a reduced road tax. Power comes from a 1.8-liter four-cylinder engine that works with a standard continuously variable automatic transmission.
However, a drawback that gets highlighted in spite of the luxury and comfortable interior is the ride quality and steering feel that are not up to the expected standard. To add to that is the modest four-cylinder engine's power at highway speeds.
Other Specifications
The expected standard features consist of LED headlights, air conditioning, a touchscreen multimedia system with iPod connectivity, Bluetooth streaming audio and a 60/40-split, folding backseat. The vehicle can seat five adults.
Safety System
Its safety system comes with forward collision warning with pedestrian detection, automatic emergency braking, lane departure warning with steering assist, adaptive cruise control and automatic high-beam headlights.
Market Price
You can find the 2013 to 2018 models priced ranging from Rs. 4,250,000 to Rs. 7,200,000.
Toyota Allion
The Allion came to the vehicle market in December 2001. The Allion is a sedan model with 4 doors, and is also the twin of Toyota Premio. The Premio boasts of a luxurious appearance for both the exterior and the elegant wooden architecture interior. In contrast, the Allion strives for a more sporty look or an executive type car, aiming at younger buyers.
This model can easily accommodate 5 adults. The salon which comes with a large number of drawers and shelves, can also be turned into a comfortable sofa by folding seatbacks. Moreover, this model's total length is less than 1.7 m, making it easy to maneuver it on narrow roads.
2014 Model
To talk about the more recent models, in 2014, Toyota changed Allion partially. 4WD model with 1.5 liter engine was equipped with an idling stop function, that enabled reducing the fuel consumption to 19.2km/L (JC08). Furthermore, steering-assisted vehicle stability control (S-VSC) and hill-start assist control were added to all grades as standard equipment. 4WD models were also fitted with electronically controlled active torque control 4WD systems.
2016 Model
In 2016, Toyota redesigned the Allion with a facelift. At the same time, Toyota added the "bi-beam" LED headlights and the collision avoidance system called "Toyota Safety Sense C", improving the model's safety features.
2018 Model
The 2018 Toyota Allion came with several improvements. First of all, there is a stylish look and modern appearance. The use of chrome enhances its look. Slight changes on lights and bumpers add to its look, too. However, the upholstery and dashboard are not that different from the previous models. A noticeable improvement is in terms of safety where Toyota has added lane departure alert, automatic high beam, and ABS.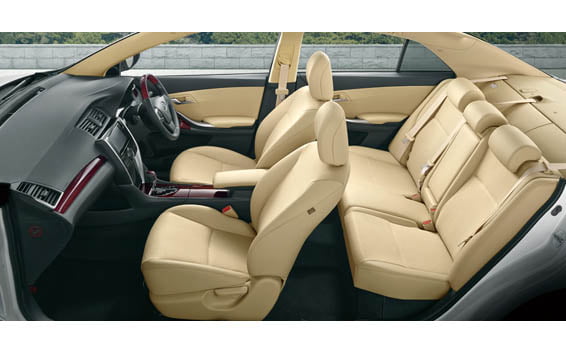 Market Price Range
While the Toyota Allion models range listed on ikman vehicles starts from the very first 2002 model starting at Rs. 3,350,000, the prices of the more recent models are as follows.
2013 – Rs. 5, 950,000 – Rs. 7, 050,000
2014 – Rs. 6, 875, 000 – Rs. 7, 475,000
2015 – Rs. 6, 975, 000 – Rs. 7, 190, 000
2016 – Rs. 7, 300, 000 – Rs. 9, 425,000
2017 – Rs. 9, 100, 000 – Rs. 9, 600, 000
2018 – Rs. 8, 250, 000 – Rs. 9, 950,000
Toyota Prius
Prius is a popular model Toyota has been producing since 1997. This is a full hybrid electric automobile – a vehicle that can be run by gasoline or electric power or both. In fact, the popular opinion considers the Prius model to be one of the cleanest as well as most fuel efficient gasoline-powered cars available.
The third generation Toyota Prius (2009-2015) comes with three optional user-selectable driving modes: EV mode for electric-only low-speed operation, Eco mode for best fuel efficiency, and Power mode for better performance. Other innovative features include the solar-PV roof panels to help cool the cabin interior in summer heat, Intelligent Parking Assist, Lane Keep Assist, and Dynamic Radar Cruise Control.
Body Specifications
The aerodynamic body design along with an underbody rear fin helps stabilize the vehicle at higher speeds. Taking the eco-friendly motive another step ahead, Toyota uses a range of plant-derived ecological bioplastics. They use wood and grass instead of petroleum to extract cellulose.
Toyota introduced the Toyota New Global Architecture (TNGA) modular platform in Prius for the first time in the fourth generation Prius (2015 – to date). This provides a lower center of gravity and increased structural rigidity.
Fuel Consumption
In terms of fuel consumption, the third and fourth generations of Prius records 4.9 L to 5.9 L per 100 km on highway. In a city area, it ranges from 4.6 L to 5.3 L per 100km.
Market Price Range
The Sri Lankan vehicle market prices the Toyota Prius between the range Rs. 4,150,000 to Rs. 5,000,000.
Toyota Aqua
The Toyota Aqua, also known as Toyota Prius C, is a full hybrid gasoline hatchback. Toyota started producing this supermini / subcompact hatchback in 2011.
Mechanical Specifications
The 2 wheel drive option comes with the electric continuously variable transmission (CVT). And, it is capable of providing an outstanding 35.4Km/Litre and offers modern onboard amenities. The engine that is a 1NZ-1LM 1.5 – liter one works in combination with an electric motor that produces the output power of 73KW. This facilitates the car to propel from 0- 100km/h in 10.7 seconds.
Body Specifications
However, for higher speeds, the body is too light for comfort. Nevertheless, the steering is defined and sensible, allowing easy maneuvering of the car in tight urban spaces. Moreover, at moderate speeds, the car feels cool, calm, and collected.
Safety System
The safety features of the Aqua includes Hill Start Assist Control, Anti-Lock Braking System (ABS) with Electronic Brakeforce Distribution or EBD, SRS Airbags, Traction Control (TRC), and Vehicle Stability Control (VSC).
The Toyota Aqua Grades and Market Prices
Toyota Aqua G (Luxury grade)
Electric windows, DVD-AM/FM player, movable headrests, multi-function steering wheel, interior lighting, fog lights, 16-Inch alloy rims, and armrests.
Price – Rs. 3, 425,000 to Rs. 5,390,000
Toyota Aqua S (Intermediate grade)
DVD-AM/FM player, electric windows, multi-function steering wheel, interior lighting, movable headrests, fog lights, and 15-Inch steel rims.
Price – Rs. 3, 375,000 to Rs. 5, 300,000
Toyota Land Cruiser Prado
The Toyota Land Cruiser Prado is a full-size four-wheel drive vehicle. It also goes by the names Land Cruiser LC70, LC90, LC120 and LC150. Well, the name depends on the platform. At the same time, whatever name you prefer, this is a dream vehicle of most of us!
Its sturdy build and robust 4WD ensure smooth transmission and manoeuvring. Toyota has enclosed all this in a design that blends with the elements. This beast comes with a ladder frame chassis, two-speed transfer boxes and rear beam axles. The J70 platform has a front beam axle, while the J90, J120 and J150 platforms have front independent suspension.
It is a blend of both off-road prowess as well as on-road comfort. Proving this model's excellence, advanced technologies including an enhanced 5-speed Crawl Control with Off-road Turn Assist (OTA) facilitates its off-road performance. It also offers seating for up to eight passengers.
Body Specifications
The Land Cruiser Toyota introduced in 2006 has a look that all its fans admired. Due to this popularity, Toyota did not make any drastic changes to the newer models until 2013. However, this, too, was only a facelift.
The other changes include the grille that looks bigger and bolder due to chromed elements. One can see the biggest change in the headlights. Toyota has mounted the bumper higher in order to prevent hitting it when off-roading. In the back, the taillights are. But overall, the car looks the same.
Inside, the driver has a new 4.2" TFT screen in the instrument cluster that shows details when the car is in off-road mode. There is also a new dashboard with a new infotainment system with a touchscreen and navigation system. In higher trims for the vehicles that feature three seat rows, there is an optional electrically folding/unfolding button to make things easier.
Mechanical Specifications
There are two engine options available. A 3.0-liter turbo-diesel and a 4.0-liter V6 gasoline unit. The vehicle can drive at a maximum speed of 180km/h. It can accelerate from 0 to 100kph within 9.2 seconds.
Fuel Consumption
The Toyota Land Cruiser Prado consumes 14.7L per 100km in city areas and 8.6L per 100km in highway.
Market Price Ranges
In the Sri Lankan vehicle market, Prado models from 2013 to 2018 are available at prices ranging from around Rs. 15,300,000 to Rs. 39,000,000.
The Toyota models Axio, Allion, Prius, Aqua, and Land Cruiser Prado are without a doubt the models with the highest demand in the Sri Lankan vehicle market. ikman, being Sri Lanka's largest online marketplace, identified these to be the top brands in Sri Lanka, using the search volumes and popularity of inventory on ikman.
In choosing the model that suits you the best among these five, take into consideration your preference between a new and used car, your financial capabilities, your location (where you will drive the vehicle), fuel consumption levels to suit the level of traffic you drive in, transmission options, seating arrangements to fit your family members, your safety concerns, storage requirements, eco-friendly options etc. The rest of the accessories will come next in the list, such as multimedia, interior architecture, exterior lighting arrangements, body colours, to name a few.
Make a list of your preferences to help yourself zero in on the perfect model, and head to ikman cars to find your dream car at the best price, and you are good to go! Happy car hunting! 
Toyota Land Cruiser Prado 150 TX-Limited 2011
Toyota Vitz Safety Edition 2017
Toyota Allion G Plus 2018
Toyota Prius S LED LIMITED 2014