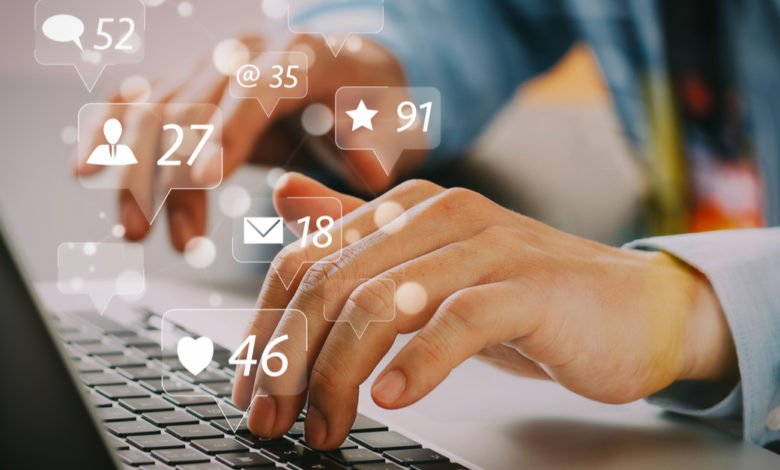 Social media jobs are not easy to land if you don't have the right skill set and experience. The industry that didn't exist 10 years ago, is thriving today and has a great potential for growth with good pay at the right company. In this article, we share how to become a social media executive in Sri Lanka.
What does a social media marketing executive do?
Social media executives are responsible for brainstorming, generating, and releasing content on the company's social media accounts while coordinating the campaign and content development and the management process. However, the duties can vary depending on the expectations of the company.
Becoming a social media executive.
Before looking for job vacancies for social media executives, you need to ensure you have the experience, expertise and the right skill set for the job. Experience in social media marketing strategy, content creation, social media management and analytics is always expected. You also need to have the following skills to succeed in the industry:
Strategy planning
Marketing
Content creation (graphic designing, copywriting etc.)
Online marketing tools and platforms
Analytics
Tactical execution
Communication management
A creative mindset, an ability to learn quickly, good communication skills and leadership qualities will always help you convince employers that you are the right person for the job.
If you don't have the above requirements, don't worry! You can start as an intern for a social media marketing agency or offer freelance services to gather experience and build a portfolio.
Bonus Tip
Have a solid social media presence with a strong influence over your audience. You can use what you have built as your online portfolio to stand out from other candidates. You can choose a platform of your choosing depending on the content you want to create.
How to find the best job vacancies in 2021 for social media executives?
Check your Network – You can always use your network to find the best opportunities, especially if you are already connected to the industry.
Social Media – Companies post their job vacancies on their social media, including LinkedIn, Facebook and even Twitter. You can use hashtags to find relevant job vacancies easily.
Websites – Check out the career pages of the companies you would like to join and forward a professional CV.
Job-sites – ikmanJOBS has hundreds of social media executive job vacancies that you can browse through.
Also Read – Find a suitable vacancy for career growth with ikmanJOBS
FAQs:
Do you need a degree to become a social media executive?

Some companies can expect their candidates to have a degree in journalism, communication, or marketing.

How much does a social media executive earn?

The salary of a social media executive varies depending on the company. But the starting salary could be from Rs.30,000 per month and upwards.

How much experience do you need to become a social media executive?

Minimum 6 months-1 year of experience is usually expected.

How do I become a social media executive?

Learn social media marketing, get your experience working as a social media manager or an intern and build your portfolio. There are FREE courses available on Google & Facebook for you to learn more about the platforms and earn certifications.

There is no one way to become a social media executive. Some social media executives have started their careers as graphic designers, content creators and traditional marketers —Which means all you need is proof that you have the right skill set and experience to land a job as a social media executive in Sri Lanka. To find the best job vacancies in 2021 head over to ikman jobs.



Digital marketing Executive
Digital Marketing Executive
Digital Marketing Executive
Digital Marketing Executive



Back to top button