Among the career options available, driver jobs are a popular choice among a majority. However, if you have ever wanted to choose driving as a career, you need to consider a few things in choosing the company that best suits you. Check the following to know what a driving job has to offer you, and what you need to know about the company.
Pay
This will depend on the specific workplace that you will become an employee of. In addition, it will also differ on the type of driver job that you will be doing (e.g.: heavy vehicle driver, delivery driver, transport service driver etc.)
So, basically, the criteria that will decide how you get paid will include the number of miles you drive, number of hours you drive, the type of vehicle you drive etc. So, before you take on the job, you will have to check with the employer how you are going to get paid and on what basis.
You will also need to ask about scheduled pay increases, bonus pay and accessorial pay.
Some payment methods include:
Per kilometer
The company will pay you for the kilometres you complete. This is how most of the cab services such as Pick Me and Uber Eats jobs pay. If the route is known, this is beneficial to you. However, in some cases the distance is calculated as a straight line. This is not favourable to you especially if the routes are not known.
Paid by the load
In driver jobs, this is a preferred method where you as a driver can negotiate extra pay for difficult loads (e.g. loads that require special attention when loading, or driving them), difficult routes and urgent deliveries. This can be especially true when it comes to heavy vehicle driver jobs.
Paid by the hour
You will only get paid for the hours you drive.
Salaried employee
You will get paid a fixed amount per month / week / day. This is regardless of how much you drive.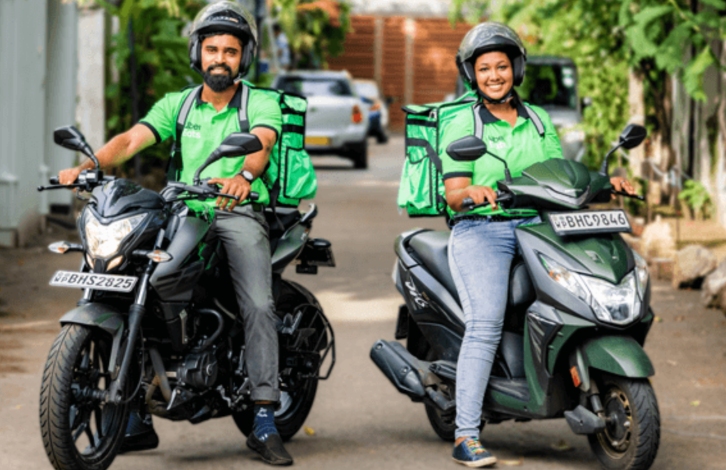 Holidays
A driving job means that you are going to be away from home on longer distances – depending on your job type – most of the time. Therefore, it is crucial that your employer allows you enough home time. Check with them how often they let you get home. While they could promise you enough home time before recruiting, the real life situation once you are an employee could be different. So, it will not do harm to check with its past employees (drivers), current employees if you have access, and get to know what the job really is like. This could prevent you from signing on with a workplace that you will feel like torture to work at.
Safety
When you are a driver, you have to make sure that you are aware of the safety rules. Moreover, you also need to have the necessary skills that a competent driver requires. What is even more important is the employer's viewpoint on safety. You need to find out whether they understands the accountability on a driver's shoulders. You need to know how serious they are about safety. As mentioned above, it is always good to know this information from other employees as well as past employees.
Benefits
Benefits can come in the form of insurance coverages, medical expenses etc. It is always good to be aware of any benefits that the specific driver job is providing you as well as your family. Otherwise, you might end up not using them and getting the assist you need.
If you are planning to make driving your long term career, then it is also wise to check with the retirement benefits and plans.
Reputation
In choosing the company, another important factor to consider is how long they have been in business. Through this, you will have an idea about their reputation. This will also tell you whether they know how to stay in business, how to achieve long-term goals and aims. This in turn will help you understand whether they cherishe its employees and works hard to keep them. Whatever workplace you choose to work for, be it private, semi-government, or government, make sure you do a background check. This way, you can be sure that it is not taking advantage of you at any point.
Your tasks
Being a driver, your tasks will include more than driving.
General maintenance and checks
Depending on the size of the company this might change. Larger companies will have on-site mechanics to take care of maintenance. However, it is also the driver's responsibility to check the fluids, tyres, brakes and safety equipment.
Completing your log book and delivery paperwork
Filling in the log book is mandatory in almost all companies. This is essential to accurately track deliveries and invoice for them.
Planning schedules and driving routes
This you might have to do together with your manager. You will research the best routes for deliveries and transportations for quicker as well as safer service. You will also consider being as economical as possible.
Assisting in loading, securing and unloading goods
Since the driver is responsible for the load, you will need to ensure its safe delivery. Some loads require specific knowledge. For example, if your load includes flammable liquids, cars, etc., you will need proper skills and knowledge for their safe delivery.
Final words
Just as any other career, a driver job has its own advantages and disadvantages. What you need to do is to ensure that you are okay with those plus and negative points. Ensure that the company does not stop you from achieving your goals and needs. Moreover, make sure that they promise you a stable and fulfilling career. On the other hand, if you do not prefer to work for a company, you could try signing up for rental services, or working as a private driver, too. In any case, if you are planning to enter a career in driving, you should check out these driving job vacancies. Your next job could be here!